Million $ Smiles

Special Internet Offer (Expires 6pm):
Free Initial Consultation plus 10% off the full procedure*.
Call 01539 739911 now to claim your special Million $ Smiles package before this offer expires at 6:00pm.
You must quote the promotional code below to ensure you qualify for this offer.
Promotion Code to INT-786.
Sandes Avenue Dental Practice's million $ smile secrets!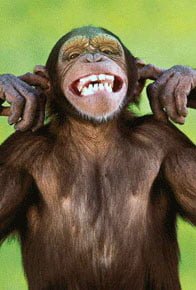 Sandes Avenue Dental Practice's top tips and advice on million-dollar smile's…
Everyone wants to look their best and having a great smile goes a long way to making a great impression. If you want to know a few practical ways in which you can improve your smile – some of them very simple lifestyle changes – then keep reading because Dr Iqbal has marked out his top ten tips to make those pearly whites sparkle!
Well a recent survey showed that people who had whiter, straighter teeth were 59% more likely to be attracted to the opposite sex and personal appearance was deemed highly for financial success, personal success and trustworthiness.
If you want to know more about any of the methods of oral health or treatments mentioned here then just ask Dr Iqbal or one of his helpful staff for more information. And don't forget…
Sandes Avenue Dental Practice are your number one because we're always "doing things other dentist's don't do."
Dr Iqbal at your service
1. STAY REGULAR
People who visit their Dentist regular will always have the best smiles. They'll be taking advantage of the very latest advances in modern, painless, dental technology.
They'll be receiving good preventative advice meaning that they'll need less treatment over time. So their smiles will stay healthier for longer and cost them less overall.
If you use additional cleaning aids like floss or interdental brushes every day, your gums will stay in perfect condition. Remember, a healthy smile is built on healthy gums. First impressions count.
2. BRUSH WITH STYLE
Dr Iqbal recommends you brush twice a day, preferably with a small, round headed electric operated toothbrush. You can still brush really well with manual brushes but only if they've got a very small round head and your brushing technique is good.
To make sure your breath stays fresh, you've got to make sure you brush away the plaque from your teeth AND your gums. This will prevent gum disease as well as bad breath.
3. GET PERSONAL
If you use additional cleaning aids like floss or interdental brushes every day, your gums will stay in perfect condition. Remember, a healthy smile is built on healthy gums. First impressions count.
4. KNOW YOUR LIMIT
Take care to limit your intake of substances that'll stain your teeth like strong black coffee or tea, nicotine, some curries and extra strong red wine. A little of what you fancy does you good but too much usually has a down side.
5. GO WITH THE FLOW
So you have stained teeth! Just treat yourself to our Airflow Power Cleaning- the easy, painless way to remove stubborn stains that regular cleaning leaves behind. Make your smile gleam and give a fantastic first impression that everyone will remember.
6. GET BRIGHTER
You want even whiter teeth? We have the perfect solution! Our market leading Day White system is guaranteed to take your teeth to at least shade B1 (believe me that's white!)
7. NO HEAVY METAL
And what about those old unsightly fillings that show off when you smile or laugh out loud? Our beautiful tooth coloured bonded straightforward way to enhance your smile. Never again feel embarrassed by your dark, old metal fillings again.
8. A CROWN FIT FOR ROYALTY
Invest in our superb, natural looking porcelain crowns to replace old metal-based crowns, which cause a black line to appear around your gums and make your crowns so obvious when you smile. With these new crowns nobody will be able to tell these are not your natural teeth!
9. GET SMART & SHAPE UP
Not happy with the shape or colour of your front teeth but you don't need crowns? No problem! Smart Veneers are a very special kind of veneer, which will allow you to radically alter your smile without having to drill them.
Come and see our photos of some completed cases. You'll be amazed at the results!
10. BRIDGE THAT GAP
Don't worry any longer about your missing teeth. We have a whole range of solutions ranging from the latest light-weight, easy to wear flexi – dentures, to bridges and implants.
We will always find solutions that suit you and your budget.
READY TO TURN YOUR SMILE AROUND?
Now give me a million dollar smile! Dr Iqbal "The Smile Maker" Is a highly experienced cosmetic dentist and can always provide you with the Ultimate Solution! Our smile makeovers have changed many smiles and many lives, bringing confidence to people who previously wouldn't smile. Makeovers usually involves the placement of at least 10 crowns or veneers on your upper and lower teeth allowing us to reshape and lighten your smile.
95% of people agree that having a perfect smile will knock at least 10 years off your age.
Contact us today to set up an appointment with Sandes Avenue Dental Practice if your are considering dental implants.
Don't hesitate to contact us to discuss any aspect of your dental health – we don't charge for giving advice!
*Must be quoted at the time of booking first appointment